What digital solutions can be put in place? How does this link to decision-making processes? And to the information system (ERP)? Through the analysis of your product structure, your business processes, and your customer strategy, I help you in complex and specific strategic choices to achieve the reliability, flexibility, and responsiveness you want.

In an ever-changing world with increasing competition, you need to look for innovative solutions that effectively meet the demands of your customers and, in particular, the pressure they exert
on prices, deadlines, and the quality of requested services.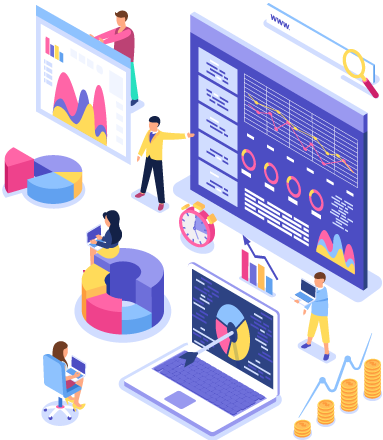 Digitization
The word "digitization" has become all the rage in recent years. And yet it is at the heart of our concerns. The Internet is moving at an impressive speed, the interconnectivity of our hardware is expanding. Where do we need to place ourselves in all of this and what should we take and leave? 

This is where I come in. I take into account your know-how and bring you digital solutions in line with your future goals. I guide you in your digitalization, put in place efficient solutions, and train you on the usability of your tools. 

The world of sales is literally changing shape. Many large multinationals are changing the way they sell their products. Physical stores are closing in around the world to make way for online sales platforms. Marketing processes are being reviewed to attract consumers to "their website" through various campaigns that can be seen constantly on social media. Today, consumers are already interconnected on the internet. With one click, they can see any product of any brand. First there were the newsletter email to be informed of a new product, now there are notifications that trigger a sale in just on touch.
 
I could go on with other examples but the point has been shown.

Whether you are for or against the expansion of the digital world, it is in my opinion essential to think about how best to digitize your business to be in the race against your competitors who have already taken the first step

. I can help you in this process. I offer you innovative and creative solutions that will significantly increase your business and make you stand out from the competition.
Improving Your Business Processes
The success of improving your business processes lies in the ability to manage change in your company. I help your employees adopt new behaviors that are better adapted to your future objectives. I also gradually transfer my skills so that you can autonomously continue the steps taken. 

Simplifying your business processes is the source of your performance. I help you analyze your failing processes, dematerialize them, and measure them through customized digital solutions, understandable by everyone, to enable continuous management and improvement.
"Innovation distinguishes between a leader and a follower."
- Steve Jobs